Mymic FSW-5000H
Personal Portable Water Resistant Cordless Headset Mic System for VIRTUAL Group Exercise Fitness Instructors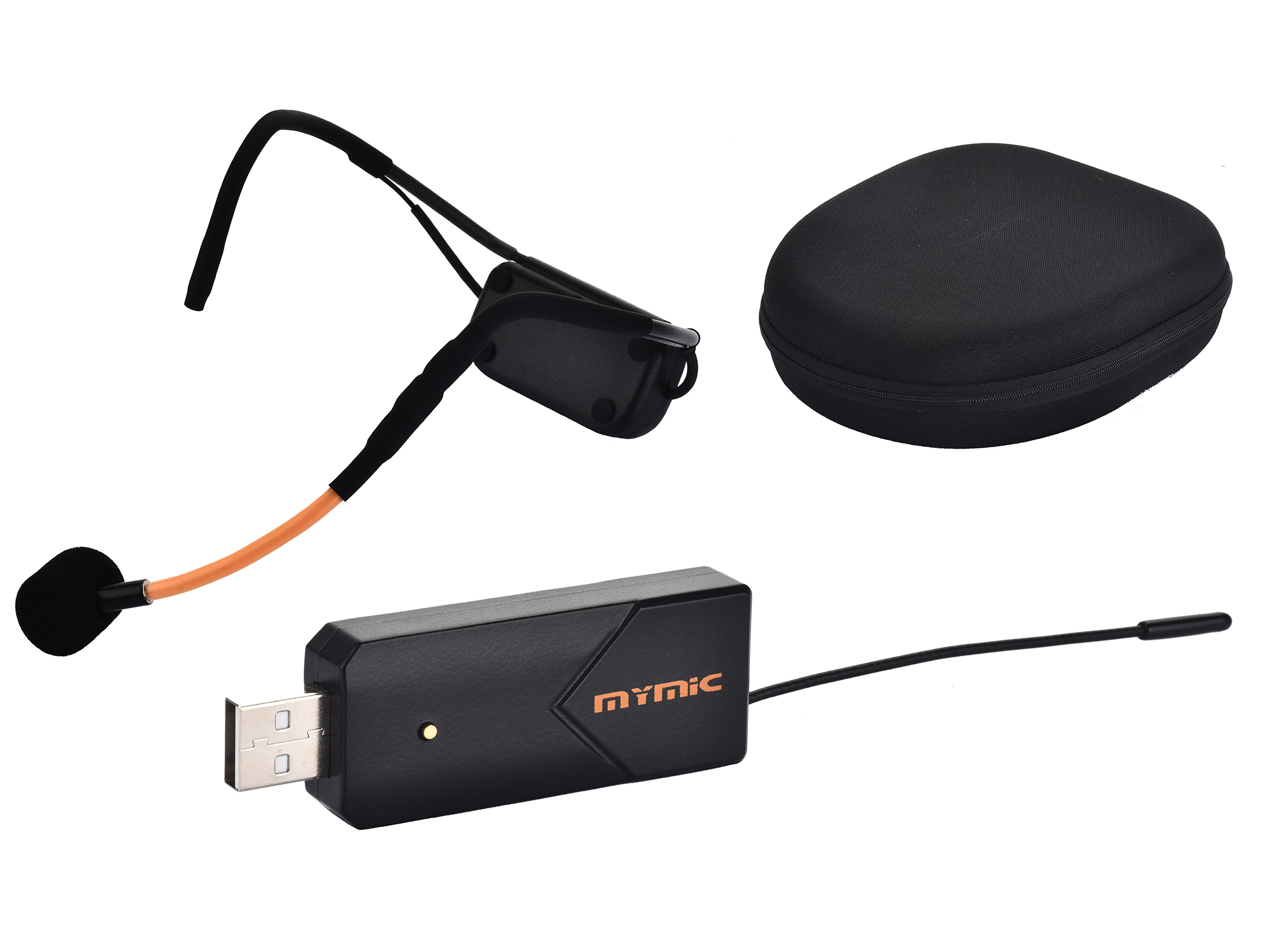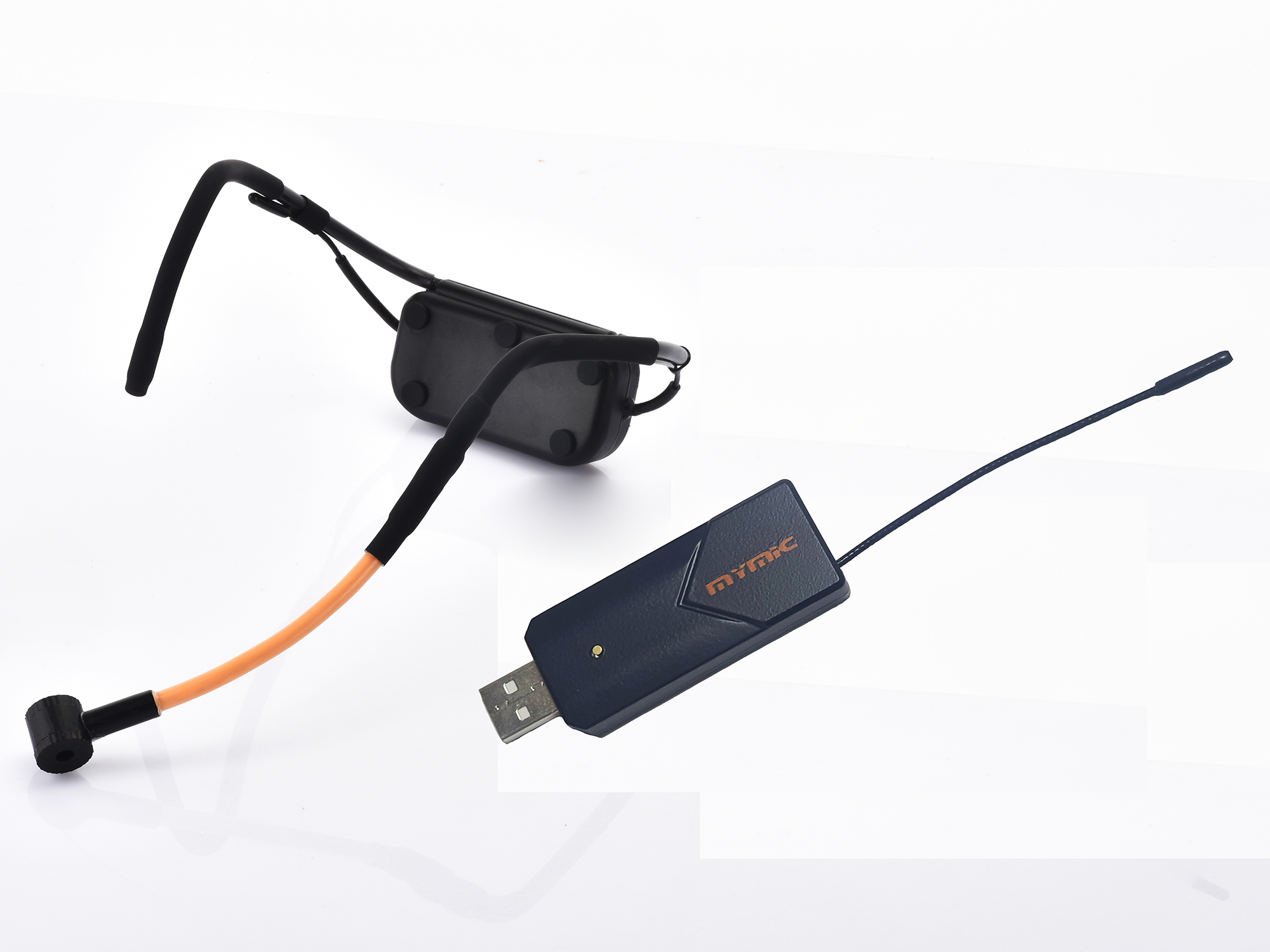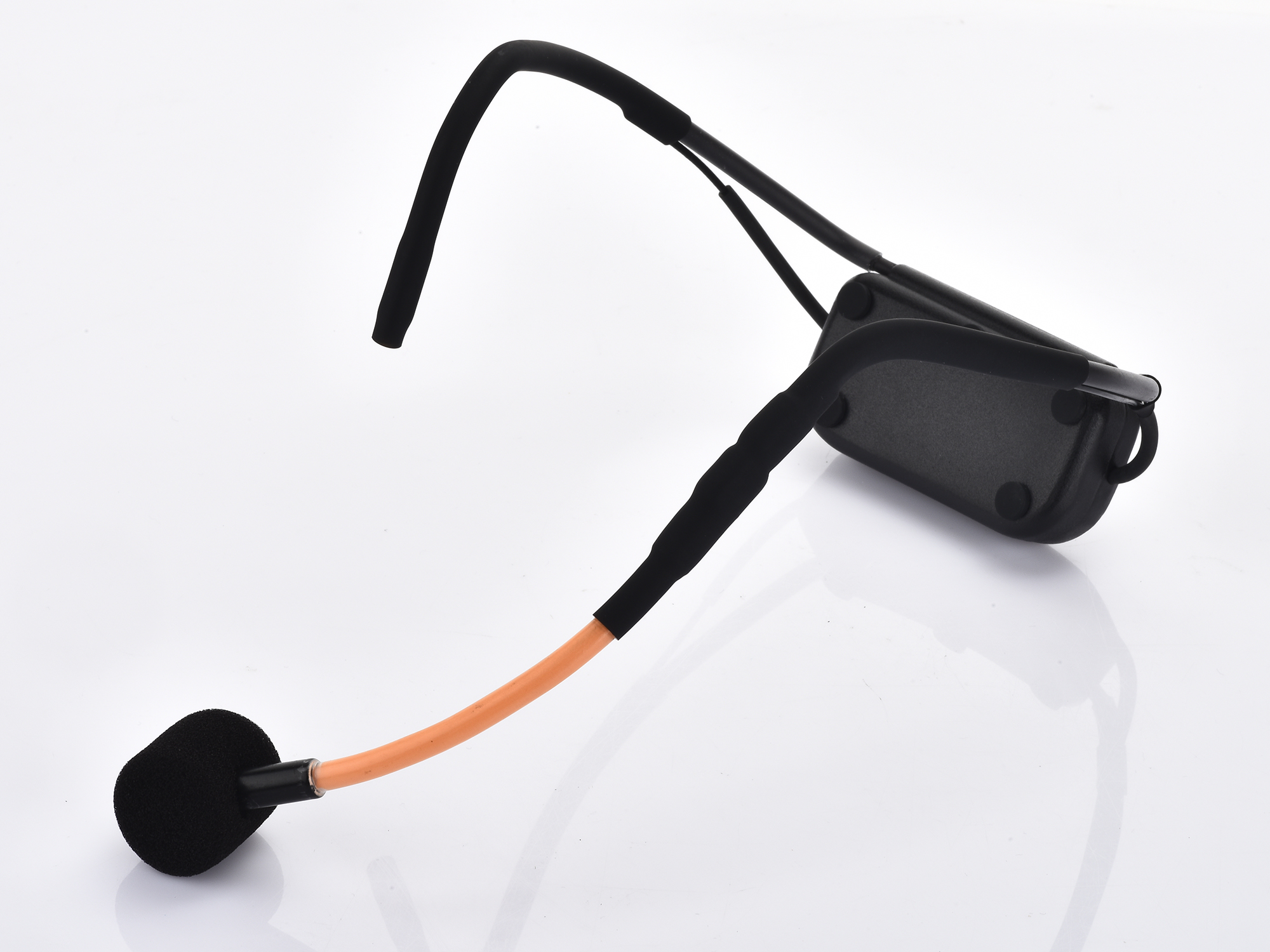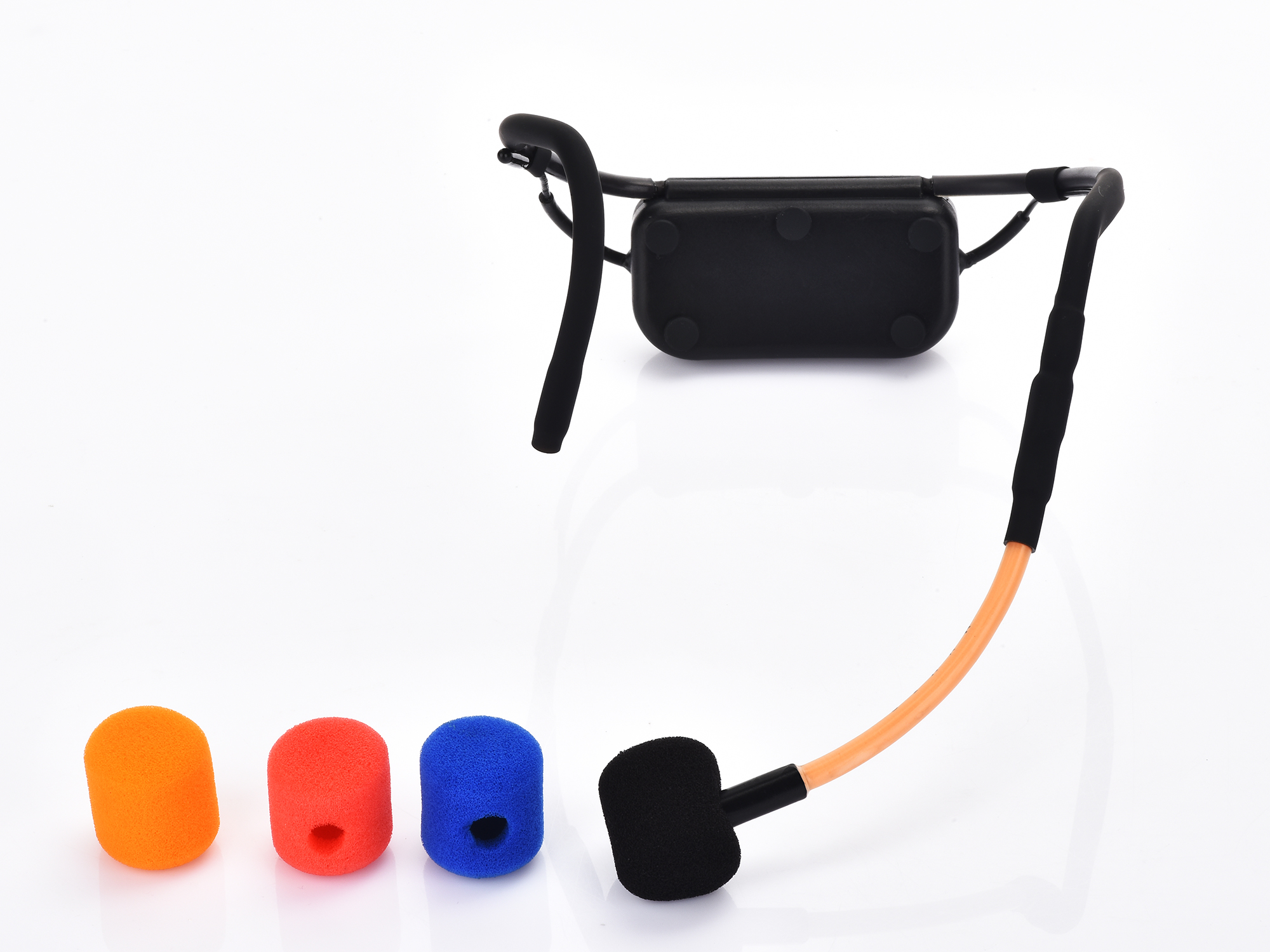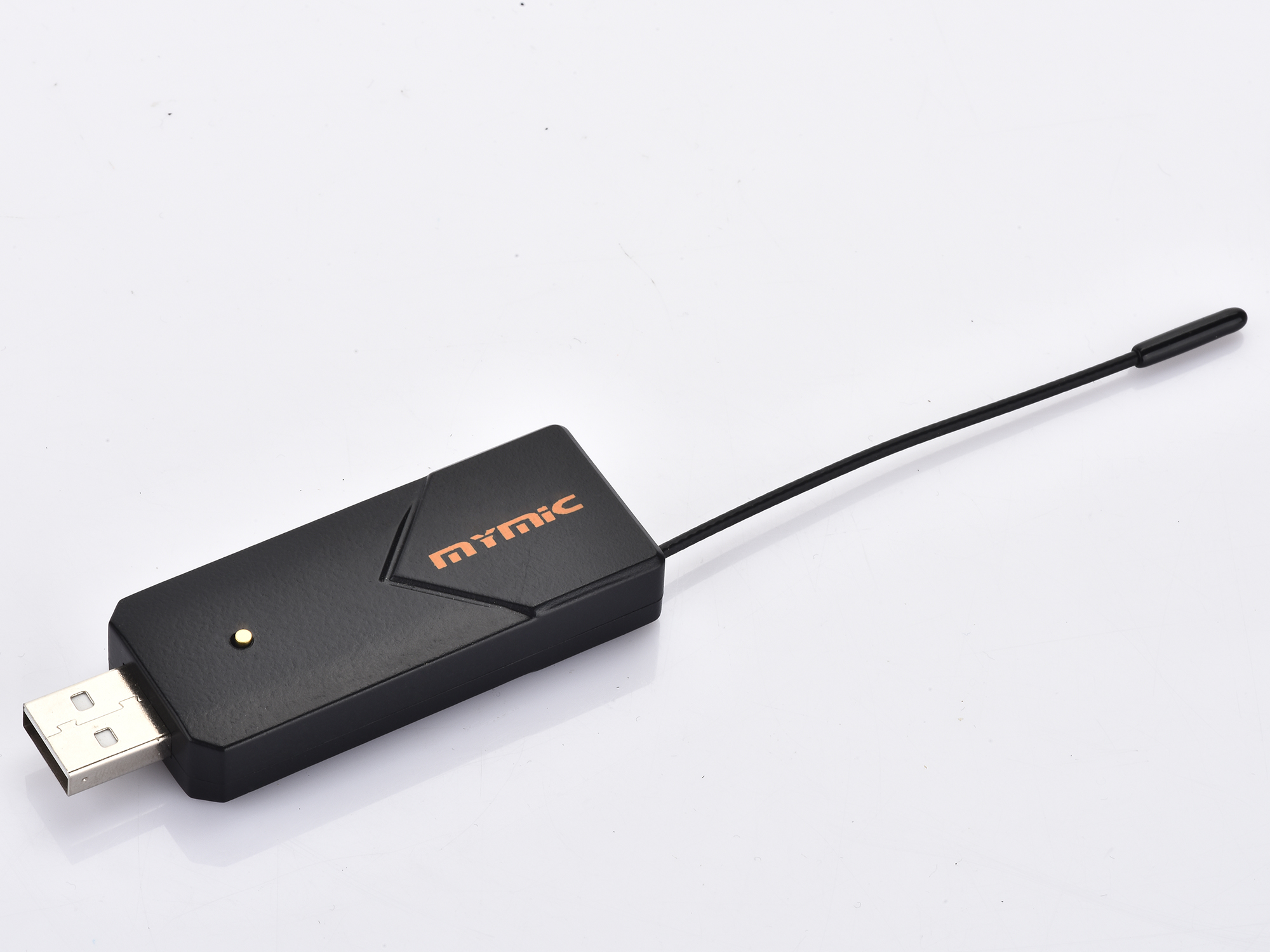 Ideal for VIRTUAL GX Classes Personal Use
INTRODUCTION:
MyMic personal portable water-resistant Cordless Headset Mic Sytems are the latest design of light use fitness wireless system, It's a TRUE Wireless freedom system without beltpack or cable which is specially designed for fitness & sports instructors with the main features of full water-resistant, convenient and perfect using experience. It provides a full range of movements for all fitness and sports instructors such as Les Mills®, Zumba®, Spinning®, Boxercise®, Fight Klub®, Clubbercise®, UFW®, Indoor Cycling, Yoga, Pilates, Ballets etc.. applications.
This complete cordless / cableless mic system will definitely provided an unparalleled teaching experience for Fitness and sports instructors, Allowing you don't have any bondage during the teaching and you will never have any worries about the inconvenience caused by the beltpack and cable.
The cordless headset is IP65 Water Resistant, You will never worry about the microphone to be damaged by sweat, Also the transmitter is integrated onto the headset frame, These cool designs makes the features of this system of Convenient, Comfortable, Durable and innovative.
Easy wear-on style of the headset for comfortable use, And the headset can be adjusted according to different people's head size. Flexible and slim gooseneck boom for close talk and easy mic positioning.
The headset transmitter built-in Rechargeable battery as the power supply and providing more than 3 hours of continous teaching after full charge..
MyMic portable cordless headset provides up to 60 meters transmission range. The Wireless Receiver provides 24 channels for interference-free performance.
FEATURES:
UHF 24 Channels receiver.
Super-low background noise
Scope of application: Sports and Fitness Instruction
Frequency Range: UHF 500-600Mhz
S/N:>95dB
Total Harmonic(THD):〈0.5%
HEADSET TRANSMITTER SPEC.:
Transmitter Power:10mW
Modulation Mode: Digital PI4DQPSK
Maximum Deviation:±45KHz
High Harmonics: More than 40dB(with carrier)
Battery: Built-in 500mah rechargeable battery
Battery Life: 3 hours after full charging
Power Switch Noise: Provide with perfect switch
RECEIVER SPEC.:
Power Supply: USB Stick
Power Consumption:2W
S/N Ratio:〉90dB
P/N Ratio:〉80dB
F/N Ratio:〉80dB
Receiving sensitivity:5dBu(SINAD=20dB)
Connector: Standard 6.35mm(1/4″) Audio jack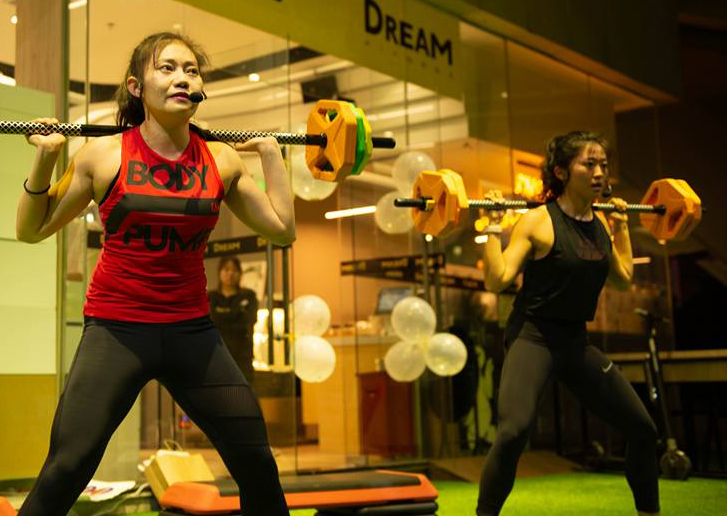 MYMIC LIVE ON FITNESS CLASSES