LeMic Wind Screens / Mic Foams
INTRODUCTION:
The oval headset mic foam / windscreen will protect your Fitness headset microphones from spit,
sweat and the elements. This microphone windscreens will help to reduce occurrences of vocal popping and wind noise.
Most headset microphones for fitness are tuned to perform best with a windscreen installed.
The oval foam balls are designed to work perfectly with below head-worn fitness microphones.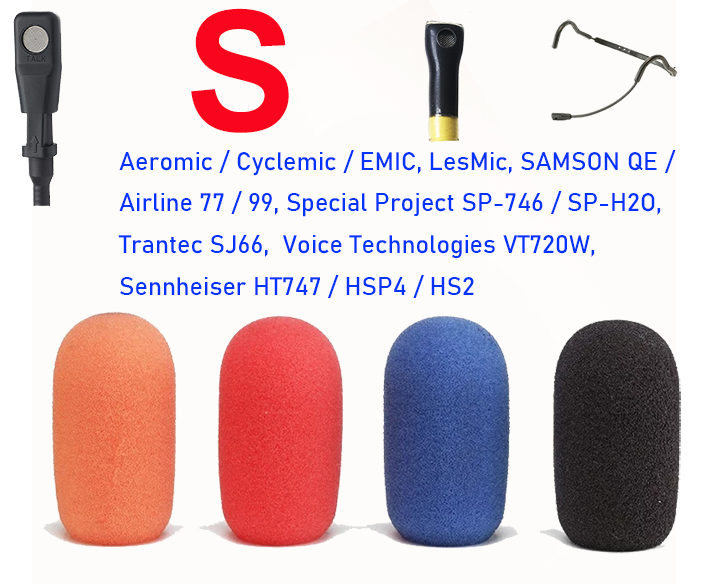 Size: S
Oval Windscreen Fit Guide Compatible with: Emic / Aeromic / Cyclemic Lesmic / Gomic / Trantec TS66 SAMSON QE / Samson Airline 77 / Airline 99 Special Project SP-746 / Special Project SP-H2O Voice Technologies VT720W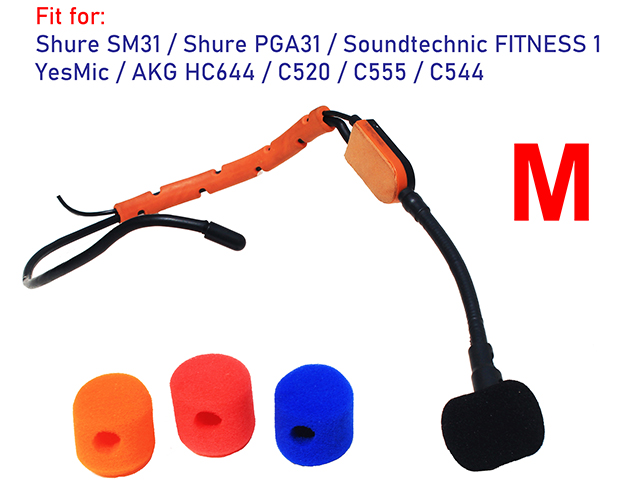 Size: M
Oval Windscreen Fit Guide Compatible with: Shure SM31 /Shure PGA31 YesMic / Soundtechnic FITNESS 1 AKG HC644 MD / C520 / C555 / C544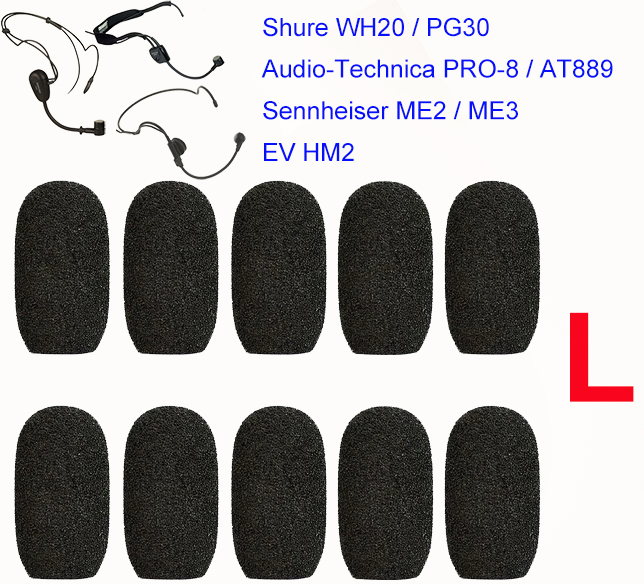 Size: L
Oval Windscreen Fit Guide Compatible with: Shure PG30 / Shure WH20 Audio-Technica PRO-8 / AT889 Sennheiser ME2 / ME3